With heating being turned up a notch and Christmas (!) approaching, at Storehouse we are so grateful to be able to support clients with both new and ongoing needs. With people often having nowhere to turn to for help it's a real privilege to be there in a small way.
A new volunteer at Storehouse shares a few thoughts: "I am a relatively recent volunteer to Storehouse.  This was something that had been on my heart for some time.  I feel very humbled to be able to play a small part in helping families and people who find themselves in a difficult financial situation.  It is important to me to express my faith in a practical way –
In life we all need someone to give us a helping hand when we need it most.
We understand that coming to Storehouse is not an easy choice and often it's made from a place of desperation. A Storehouse client kindly shared their story with us:
Our family found themselves in difficult circumstances and we struggled to make ends meet.  I had heard about the Storehouse but was unsure of how it worked.  So one particular week when we didn't know where the next meal was coming from, I looked at the opening hours and went down really unsure of what to expect.   I was made to feel so welcome and all was explained to me.  I felt so relieved and the food and family pack we received was amazing and it lasted us for a number of weeks.  I initially went to the Storehouse thinking this is not for all members of the community, it's for people who are really stuck and without anything but now I feel it's not.
We all find ourselves in difficult circumstances at some stage and its there to be used for this reason.  The generosity and support you receive, even just talking to someone is brilliant.
If you do find yourself in a challenging situation today, be encouraged by this scripture:
Don't be afraid, for I am with you.
Don't be discouraged, for I am your God.
I will strengthen you and help you.
I will hold you up with my victorious right hand  Isaiah 41 :10  (NLT)
We'd like thank to everyone who continues to support the Storehouse in prayer, financial giving, donations  of food and volunteering their time and talents.
We'd be grateful for the following items: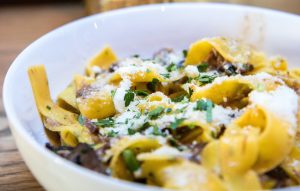 Over the next three months we would welcome in particular donations of the following:
Tins of spaghetti
Longlife milk
Tins meat and fish
Teabags
Jars of pasta or curry sauce
Tins of vegetables
Jam
Winter Coat Appeal
Storehouse will be collecting donations of winter coats up to Christmas.  These will be distributed to those in need via the foodbank and its contacts.  donations of both adults and childrens coats would be very welcome. We'd be really grateful if they could be cleaned and  brought to Bean There or given to Nancy, Eileen or Elaine at Grace Generation on Sundays.
Christmas hampers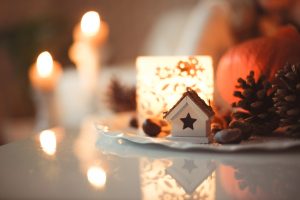 Planning has started to prepare  this season's Christmas hampers, so that we can share the joy and celebration of Christmas with familes and people who need help at this special time of year.
It's wonderful that differant churches and groups  in Banbridge who aleady support  Storehouse, are collecting specific items and we would ask people to consider donating something from the  following list:
Drinking Chocolate (which can be mixed with only water to make the whole drink)
Small Selection boxes
Smallish boxes of Christmas Crackers
Thanks for your support! Please follow us on Facebook to help others who may need support.
Help with managing your bills
If you want to stay on top of your household bills, see your money go further, eat well on a budget or grow in self-confidence, then CAP Life Skills is for you.  It will teach you real ways to save time, money and hassle in your day-to-day life.  You'll learn practical skills from  trained coaches alongside like-minded people in a relaxed and fun environment.
if you're interested in finding out more, contact Alison on 07707 313302 or by e-mail alisonadams@capuk.org
Thanks for reading and your ongoing support!
Please follow us on Facebook to help others who may need support.