We started a new venture last September when we launched an Evening College, based on modules from Hillsong Church.
Initially unsure of the uptake but confident that this was a door God had clearly opened, we were blown away by not only the response but the sheer enthusiasm and dedication of all the students who got onboard. We had a full house!
Michael Hopkins shares what Evening College has meant to him..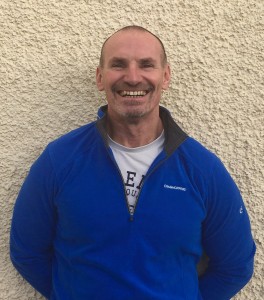 Why did you sign up for the College last term?
I always wanted to study something! Spanish , Computers, Gym Instructor! Then I realised all I really need is The Word Of God .
What were your expectations beforehand?
I worried I would be  slow to learn. With a secondary school education, I thought I would be way out of my depth. I knew others were better educated and knew their Bible better than me
Was College as you expected? 
It was way better than I expected. The teaching was amazing! Tim, a professional teacher, worked so hard and the course notes he produced are a permanent reference point for me . Pastor Paul taught with a true passion. A truly great course.
What aspects of the course did you especially enjoy and personally benefit most from?
Being together with fellow Church members and sharing. Getting to know others through God. Seeing other church members from different churches join the course. I loved the discussions and making new friends.
Would you recommend college to others?
Definitely! I would totally recommend the college. A big thank you to Grace Generation and our Teachers. In the name of JESUS praise GOD .
College starts again next week, Course Leader Tim McAlister, explains what's ahead for this season:
"It has been an amazing experience for me just to watch God's people come alive and become excited about getting into God's word. This next part of the journey we will be looking at our "Lifestyle" and how God is interested and has a plan for our day to day lives. We will explore topics like prayer, journaling and how can we hear God speak to us and know its actually HIM  and not ourselves. I have been so challenged as I have prepared and am very excited to see what God does with us next".