The final preparations for our imminent Youth Mission Trip to Romania are underway! As our excited, eager and energised team pour over their packing lists yet again, we'd like to take a moment over the next couple of days to introduce each of the Twelve and find out a little more about them. Today it's a great pleasure to introduce Ashlea, Torren and Claire..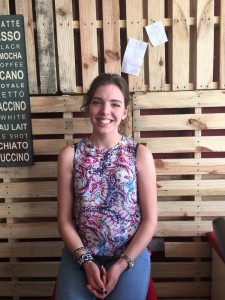 Name: Ashlea Graham
School/work: Intern at Grace Generation
A few of your favourite things: Curry, Netflix, sleeping, small and preferably fluffy dogs, plum tomatoes, fluffy socks and of course…GGC! WOOO!
Why do you want to go to Romania? To help and to be the change. Yes, what we are doing is only small and short term but we don't know what God will do with it! And we might never know, but we could be the catalyst for change and play a role in people coming to know Jesus… which is crazy!
What are you looking forward to most? Definitely the kids clubs. This year we are going into a gypsy community so it will be a different experience for me and no doubt challenging. But I can't wait to tell them about Jesus, love them and just have fun with them and see the joy on their faces!
What do you think will be most challenging? Doing things that I know will push me out of my comfort zone and leaving. After seeing what we have seen, building relationships with people living in difficult situations, especially the children. It will be so hard to leave them, knowing that I am going back to my comfortable home, all of my family and friends, my car, my luxuries. Everything. I think that will be the hardest part.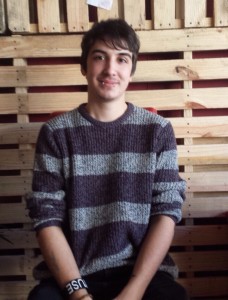 Name: Torren Dray
Age: 21
School/Where do you work: Cleaning Doctor
Few of your favourite things: Comics, Books, Games and Cartoon/Anime
Why do you want to go to Romania?: I wanna go to Romania because I think it will be an amazing challenge and experience. To be able to work in a country that can be less privilege then we are and might not have all we do. I just feel it would be a humbling experience and it would be nice to do some good for those that might not have as much as we do.
What are you looking forward to the most?: I'm really looking forward to the bush camp. To live in a situation like they could at their poorest. I think that is going to be really eye opening.
What do you think will be most challenging? Personally I think leaving will be. I have a tendency to get attached too easily especially when working with kids, as often as we will be. I just think it's going to be a challenge to work with them so much and then suddenly be leaving.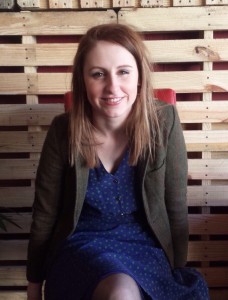 Name: Claire Cull
Age: 23 years young
Where do you work?: M&S
A few of your favourite things: I love spending time with my church family, I feel it's important to look out for each other. Arts and music are some of my passions, I love being in the worship team, just singing and lifting the name of Jesus.
Why do you want to go to Romania?: Well to be honest I used to always pray to God never to send me on a mission trip, but when it was first mentioned it pulled on my heartstrings that I need to do this. One of my passions is serving others and caring for people. With a bit of extra support I decided to listen to God and be obedient.
What are you looking forward to the most?: Blessing others by visiting older people/widows who maybe don't have that many people visiting them, and just showing them the love of Jesus. Also, I'm looking forward to bonding more with the team and making bold decisions together.
What do you think will be most challenging? The enemy, as he doesn't want us to help or tell others about Jesus, so he is going to attack us even more. Travelling, as we have a 4/5 hour flight then a 6 hour bus journey in hot weather conditions.