Christians Against Poverty
Christians Against Poverty (CAP) is a national debt counselling charity working through a network of centres based in local churches.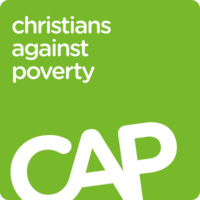 CAP offers hope and a solution to anyone in debt through its unique, in-depth service. This involves visiting the clients in their homes and offering a unique 'hands on' approach, which involves debt counselling, advice and practical help. This approach empowers people to help themselves out of poverty and to be released from worry and fear, which can be generated by overwhelming debts.
Our service is completely free and CAP will help anyone regardless of their religious beliefs.
If you would like to speak to one of our local CAP team members please contact us today.
For more information on CAP visit capuk.org.